Fugitive Slaves, 1867 by Theodor Kaufmann © Metropolitan Museum
"Man was born free, and he is everywhere in chains," wrote Jean-Jacques Rousseau at the start of his famous book, or treatise, if you prefer, called The Social Contract, written in 1762. He clearly believed (and wanted others to believe) that governments have a duty to care for those who live under their rule. Many of us today would find such a view to be "enlightened" and modern. Of course, a lot of people and groups (most especially governments, it seems) haven't shared Rousseau's idealistic views. Take the UK, for instance. The present government is now onto its fourth leader since David Cameron's time in office, which ended in 2016. Of those four, the first was Theresa May, who lasted from 2016 to 2019. Next, staying in post until 2022, was Boris Johnson, whom many of the party's more right-wing followers still wish was in charge, although he broke his own lockdown rules during the COVID pandemic by hosting parties at his official residence while the rest of us were forbidden to meet up with our families or friends. Perhaps he believed that, as Prime Minister, he could order the infections to stay away? Pathogens are never good listeners, however. The briefest tenure was that of Liz Truss, who became Prime Minister on 5th September 2022 and lasted only until 20th October in the same year. A fleeting term of office, indeed. She was replaced by Rishi Sunak, who is still there, many might say clinging on, in the English phrase, "by the skin of his teeth".
|

VOTE-WINNING STRATEGIES?
He knows his party is not at its most popular, so he and his lieutenants are considering a plan to win back popularity by holding a referendum on whether or not the UK should remain part of the European Convention on Human Rights (ECHR). They hope that by removing the limited level of protection available to migrants, the government will be able to deport asylum-seekers to start a new life in Rwanda, a plan that has since been voted down by Parliament. The UK had already spent millions on funding the deal, and it's understood that work is still going ahead on proposals to build temporary accommodation not far from the capital, Kigali.
The properties rendered habitable so far are not being wasted, despite the legal problems, but are being made available instead to Rwandans and their families. Waste not, want not, as the saying goes. After all, it's thought that the UK government had signed a deal with the East African country worth £140-million (€163-million) in order that Rwanda would provide the accommodation.
The government points out that since 2028 there has been a marked rise in the numbers of refugees and asylum seekers undertaking hazardous crossings on the way from Calais to Dover. Most of them have got away from war-ravaged countries like Sudan, Afghanistan and Yemen, or from others like Iraq or Iran. But when the plan was challenged in court the judges ruled that it was illegal. That decision has come as a relief to the migrants themselves, after the migrant charity Asylum Aid said that there had been several cases of deliberate self-harm amongst those scheduled to go to Rwanda. Steve Smith, the charity's Chief Executive, told the "i" newspaper that: "Amongst the people we are supporting there have been attempted suicides and self-harm due to the fear caused by the Rwanda policy. Now, after all that trauma, judges have ruled that Rwanda is not a safe country." It is also not exactly on the direct route from Calais to Dover, according to my atlas. The change of heart has been welcomed by Cafod, the Roman Catholic Church's official aid agency, which described the original scheme as "not only immoral, but now proven to be unlawful." Analysing the Court's ruling for the "UK in a Changing Europe" website, Doctor Joelle Grogan wrote: "The asylum seekers argued that their claims would not be properly and fairly determined in Rwanda, and there was a real risk of refoulement (which means they would be forcibly returned to their home country to face persecution even if they had a good claim for asylum). The case concerned ten asylum-seekers from Syria, Iraq, Iran, Vietnam, Sudan and Albania. The asylum seekers challenged the decision of the UK government to remove them to Rwanda where their asylum claims would be considered (under Rwandan law), instead of having their claim considered in the UK.
The court decision hasn't gone down well in Rwanda, either, which resents being described as "unsafe". That is how it was described by the UK Court of Appeal. According to Yolande Makolo, a Rwandan government spokesperson, "Rwanda is one of the safest countries in the world." Makolo also pointed out that the country has received praise from such organisations as the UKHCR for its "exemplary treatment of refugees." It has, however, been listed as being involved in people trafficking, sexual exploitation and forced labour. In other words, it may not be the worst country in sub-Saharan Africa but neither is it entirely innocent. It could be argued, of course, that no country truly is, including the UK. Rwanda suffered a civil war in the period 1990-1994, however, leaving a legacy of regional instability, while there are large volumes of unregulated small arms in circulation. These are sometimes used in local robberies, together with grenade attacks, but even so, violence levels are relatively low.
One thing is unarguable, however: the whole affair has rebounded badly for the British government. Not surprisingly, the Conservatives are trailing in the opinion pools after twelve years in power as the next general election approaches. In fact, it's still some way in the future, although it must be held by January 2025. On the current predictions, the Conservative Party, still dogged by tales of Boris Johnson's illegal drinks parties and other misdemeanours during Government COVID lockdowns, (including his many reputed lady friends), would lose heavily to Keir Starmer's Labour Party. A surprisingly large number of Conservative members of parliament, especially from seats beyond the supposed "red wall" that theoretically separates Northern England from the South and north (it's only a wall of imagination) are saying they will step down before the next election. Meanwhile, the economic and social prospects in Rwanda itself are improving, with signs of a jobs recovery after the pandemic.
In February 2022, according to the National Institute of Statistics of Rwanda, unemployment dropped to 16.5%, compared with 23.8% in November 2021. That's a fall of 7.3 percentage points. Unemployment remained relatively higher among females (isn't it always?) at 18.2%. Overall, however, the figures show a steady and sizeable improvement. Meanwhile, Rwanda's labour underutilisation rate, which deals with unemployment (but also with underemployment and the potential labour force) declined to 52.8% in February, albeit much higher among females (58.8%) than males (46.7%). As usual. Interestingly, one of the leading lights of the (ultimately successful) campaign to get Britain out of the EU, Nigel Farage, is said to be considering leaving Britain. He says his bank doesn't seem to like him. Well, if he's looking for a country with reasonable work prospects, Rwanda would seem to fit the bill.
|

WHAT SORT OF BRITAIN?
Not that there aren't issues for Farage to get involved with in the UK itself. For example, Conservative MPs, still smarting about the Rwanda decision, are now talking about a referendum on whether or not Britain should remain a signatory to the European Convention on Human Rights (ECHR), because without it, there would have been no obstacle to the deportation plan (although it would have upset those more Liberal-minded voters). The ECHR is a Council of Europe body, set up in the wake of the Second World War, with 46 member states and 46 elected judges. The UK Home Secretary, Suella Braverman, remains determined to enforce the Rwanda deportation plan. She told the media that she is: "determined to stop the small boats arriving in the UK" and has promised there must be no backsliding on that, despite Britain's shortage of available labour. What's she going to do to stop it? Buy a submarine? But a shortage of labour seems less important to the Conservative party that the government's right to do what it likes with people, without let or hindrance. At present, it's a big thorn in Rishi Sunak's side and the row over the Rwanda deportation plan has simply reignited it.
Now the Conservatives, fearing an electoral wipe-out in 2025 (or earlier), are clinging to the idea that most British people dislike foreigners (especially if they arrive on small boats wanting asylum) and that pandering to that bizarre form of xenophobia could be a vote-winner. It worked for the Brexit referendum, of course, to such nonsensical cries as "we want out country back" and "we won't be ordered about by foreigners". I know people who really do believe that sort of thing and want no truck with continental Europe, even if some of them still go there on holiday. That's why the Conservatives are talking about adding a referendum on leaving the ECHR to their policy plans. According to the "i" newspaper one minister said: "a promise of a vote on leaving the ECHR may be our best shot." If it really is, then I must say I find that rather sad. One back-bencher, Jonathon Gullis, is quoted as having said that Sunak could commit to quitting the ECHR – a set of international laws intended to prevent a repeat of the horrors that characterised World War II – "in an attempt to recapture the spirit of the 2016 Brexit referendum in a vote expected next year". One former government aide is quoted as saying: "it would be Brexit part 2". It would also be a nightmare for those who are disadvantaged or have escaped from a conflict at home, hoping to find peace and, possibly, a job, without having to travel to Rwanda for it. Many committed Conservatives view the ECHR as "encroaching on national sovereignty". But, of course, that was exactly what it was set up to do: limit the powers of member states to permit or even carry out atrocities. The ECHR is supposed to protect people's rights and freedoms, but it's protection that gets in the way of a Conservative government determined to deal with the problem of asylum seekers in its own way.
The "i" newspaper reports the case of an anonymous young man (his anonymity is hardly surprising, under the circumstances) who fled conflict zones in his bid to make a new life for himself. Despite the court ruling out deportation to Rwanda (for the time being) he told the newspaper he won't feel safe until his claim for asylum is granted. The British government plans to appeal the verdict. The young man the newspaper featured had been travelling for four years but within a week of his arrival he received a letter from the Home Office stating that he was to be sent to Rwanda, so the Court of Appeal's verdict that such a move would be unlawful was extremely welcome, as well as being timely. It may not, however, be the end of the story. Sunak remains confident that the verdict of the Court of Appeal will be overturned by the Supreme Court. Gullis told the "i" that the government should simply ignore the ruling. That would certainly be one way of quitting, without the bother of a referendum: get thrown out. But in this latest case, even the United Nations High Commissioner for Refugees got involved, giving evidence in support of the asylum-seekers' argument and reflecting international concern about UK refugee policy at the highest level. The Court reiterated that the judgment was not a view on the political merits of the case – that was a matter for government – but its only concern was whether the policy complied with the law as laid down by Parliament.
|

LETTING DOWN THE FAMILY?
Strangely, it was Boris Johnson's maternal grandfather who helped create the ECHR, having been a member of the European Commission of Human Rights (a Council of Europe body) from 1962 to 1984, including a spell as its president from 1972. One commentator wrote that he must be turning in his grave that Johnson wants to undo his life's work for short-term political gain. The House of Commons library defines asylum as "protection given by one country to someone fleeing from persecution in their own country". The number of applicants in the UK's case peaked in 2002 at 84,132.
After that the statistics show the numbers falling sharply to reach a 20-year low in 2010, with 17,916 applicants. But of course, that's still a lot of people and certainly more than today's Conservative party would feel comfortable with. As of June 2022, the total "work-in-progress" asylum caseload consisted of 166,100 cases, with 101,400 cases still awaiting a final decision. In 2021, 42% of applicants came from the Middle East, while 23% came from African countries. Sometimes, it works for those seeking a new life: between 2014 and 2022, 54,000 people were resettled or relocated somewhere in the UK under various schemes. For the statistically minded, in 2021 there were some nine asylum applications for every 10,000 people living in the UK.
This is one of those intransigent issues that the UK government would very much like to go away, apparently without taking any sort of definitive action, if avoidable. Now it has come in for criticism in Scotland. A letter has been sent by Edinburgh Council to the government informing them that it would not permit the cruise ship MS Victoria to be used as what it called a "floating prison" for asylum seekers, some of whom have been waiting for years for a Home Office decision on their rights to remain in Britain. It is currently moored in the port of Leith. In fact, as the news broke, the UK Government's secret plan to recommission the cruise ship, which had been used to house families fleeing the war in Ukraine, as floating accommodation for asylum seekers has been met with fury by Scottish authorities and refugee groups. The Scottish government argues that the temporary housing of refugees from Russia's war in Ukraine is quite a different matter from providing accommodation for asylum seekers.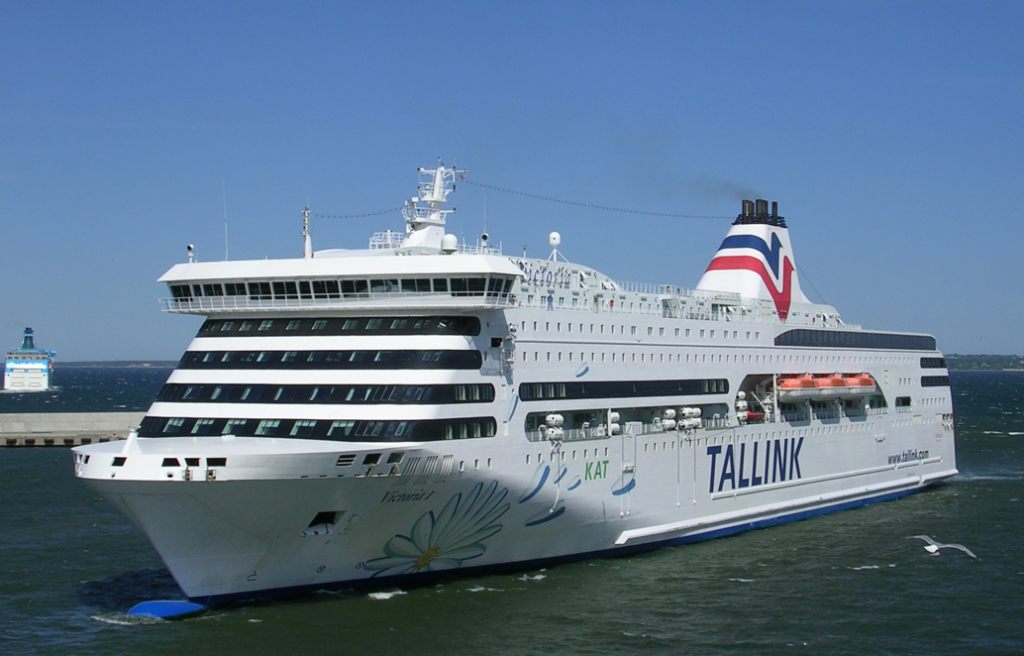 |

SIMILAR BUT NOT THE SAME
There are strong reasons for the difference, too: under the government's Homes for Ukraine visa scheme, Ukrainians can stay in the UK for three years and are permitted to work, possibly even finding ways to support themselves in private accommodation, so that the ship would be a stop-gap measure and purely temporary. Asylum seekers are not allowed to work, nor to claim social financial benefits. The Scottish government argues that the two kinds of use cannot be compared because of the difference in their "rights and agency". What is more, Forth Ports, which operates the Port of Leith, warned that the vessel could not remain beyond July. The UK government had also sought to assure Forth Ports that it should not be used for refugees. Most of the asylum seekers are from such places as Afghanistan and Syria, and there is no guarantee that they will ever be able to go home. The Scottish Government also pointed out that it had been given no information about how long-term asylum seekers could be supported in terms of their healthcare and general welfare. The Government hit back by claiming that it had only been informed at the last minute that the vessel was to be used to house Ukrainians.
The current asylum system costs £3 billion (€3.5-billion) a year, including around £6 million (€7 million) a day on hotel accommodation. A total of 51,000 asylum seekers are living in the UK in temporary accommodation, including hotels as well as special reception centres. Figures from the Migration Observatory at Oxford University show that the backlog of asylum seekers awaiting a decision has risen 13-fold since 2012 and is one of the worst in Europe. More than two thirds of people are obliged to wait for more than six months for a decision; some must wait for far longer. Prime Minister Rishi Sunak has pledged to clear the backlog by the end of 2023, but it's hard to see how. It is already seen by many as an insoluble mess.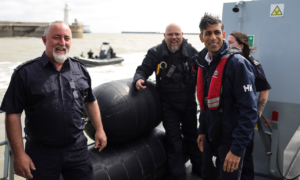 Strait. Picture by Simon Dawson / No 10 Downing Street One asylum seeker who was due to be housed in my old home area, the North East of England, was left abandoned on the street after a 350 mile taxi ride from Folkstone in Kent because the private contractor with responsibility for housing that had been booked by the Home Office simply failed to turn up. The government-funded Mears Group blamed what it called a "miscommunication with the transport provider". It has apologised but the asylum seeker might still have had to sleep rough on arrival, had not a very intoxicated neighbour agreed to take him in. The house in which he ended up spending the night was infested with rats and had neither electricity nor a refrigerator. In fact, the Home Office's record in this area leaves a lot to be desired, while the Home Secretary, Suella Braverman, remains committed to sending all asylum seekers to Rwanda, regardless of what the courts may say or how safe they would be when they got there, and she has described the Court decision as "disappointing". The government still argues that the Rwanda plan would serve to deter those who might otherwise use "illegal, dangerous or unnecessary methods", such as small boats, to cross the English Channel. The asylum seekers may choose to dispute the "unnecessary" part of that definition.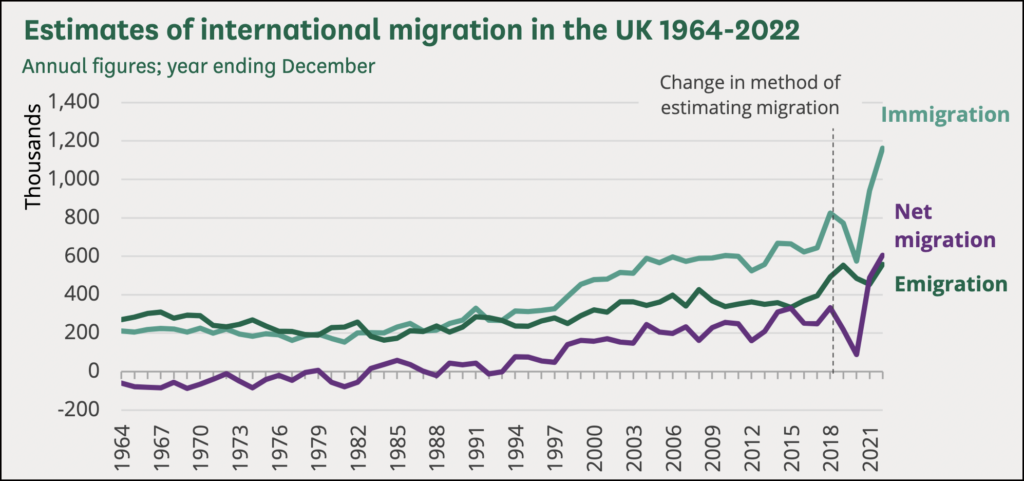 Dealing with the current situation is certainly far from easy. Some 12,000 asylum seekers are to be considered for refugee status without having to face interviews or meet with officials. Instead, the decisions will be based on the answers given in a 10-page questionnaire, at least for those coming from Afghanistan, Eritrea, Libya, Syria, and Yemen, if they applied before last July. The aim is to reduce the backlog in accordance with Rishi Sunak's promise. Home Secretary Braverman remains determined to put a stop to asylum seekers arriving on small boats. Sunak promised last December to cut by half the numbers waiting for longer than six months for a decision. By dropping face-to-face interviews in favour of questionnaires, however, the government may be making it easier for those who arrived by what are called "irregular" routes to stay, which is certainly not what Braverman seems to want.
A record 45,756 people reached the UK in small boats last year and quite a few of them are having to be accommodated in hotels. Braverman told the BBC: "It's clear we have an unsustainable situation in towns and cities around the country", with (what she called) "overwhelming numbers of people arriving here illegally." A record 45,756 people successfully reached the UK in small boats last year.
The Refugee Council and the British Red Cross have urged the government on previous occasions to introduce an accelerated process for asylum seekers from countries with high acceptance rates. Last year, they recommended 40,000 cases from Afghanistan, Eritrea, Syria, Sudan and Iran should be in this category. According to the BBC: "The exclusion of Sudanese and Iranian asylum seekers from the list of people offered the Home Office's streamlined process is because the grant rates for those nationalities is slightly lower, although still about 80%." Speaking to BBC's Breakfast programme, Labour leader Sir Keir Starmer said the asylum system was "broken".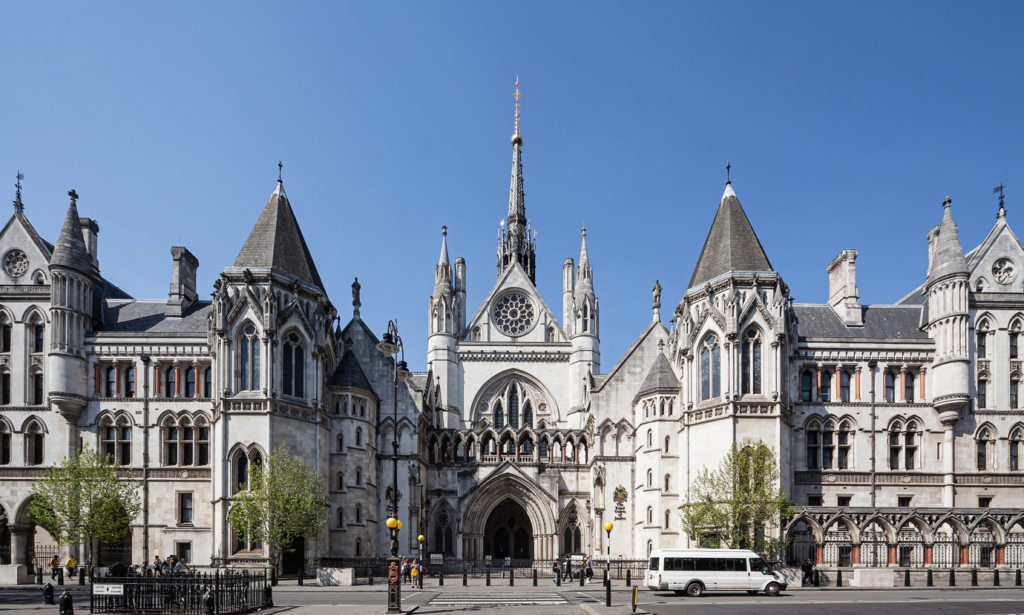 Some leaders like people to follow them, and, even more, to emulate them. I must refer them back again to Jean-Jacques Rousseau's famous work, "The Social Contract", in which he points out that some of our leaders are so awful that their embracing of any form of belief should put others off it. He argues for plurality of belief, saying: "But anyone who dares to say 'Outside the church there is no salvation' should be expelled from the state". It's a strongly argued point of view, even if many people would disagree. He gives a sound example, too, having been a strong critic of royalty, aristocracy and religion and who saw official armies as "disgraceful mercenaries" serving only the rich and powerful: "The reason for which Henri IV is said to have embraced the Catholic religion is one which should make all honest men abandon it, above all any prince who knows how to reason." And it's still true today, when you look around you at many of our current crop of political leaders. Would you want to emulate them? Rousseau would not have liked them.
Jim.Gibbons@europe-diplomatic.eu
Jim Gibbons