A court in eastern Libya has sentenced five people to life imprisonment over the deaths of 11 migrants who perished attempting to cross the Mediterranean to Europe. The series of convictions is the latest in a crackdown on human trafficking networks in Libya.
The defendants were reportedly part of a network smuggling migrants from Libya to Europe and were earlier convicted of human trafficking, reported news agency Associated Press on Monday (July 10) citing a statement from the office of Libya's chief prosecutor. The statement did not say when the deadly shipwreck took place or provide further details. 
In addition, a court in Bayda, eastern Libya, sentenced nine other defendants to 15 years in prison linked to the tragedy while another 24 suspects were jailed for a year, according to a statement from the Libyan General Prosecutor al-Sediq al-Sourr. 
The court rulings are the latest in Libya's crackdown on human traffickers profiting from people escaping conflict and poverty in Africa and the Middle East by entering Europe. 
Libya: Launching pad into Europe 
Libya has emerged as a popular departure point to escape perilous conditions and poverty in Africa and the Middle East by entering Europe. 
In the span of one week, between June 25 and July 1, an estimated 601 migrants were intercepted at sea by the Libyan coast guard and returned to Libya, the UN Migration Agency International Organization for Migration (IOM) reported. 
Since the start of this year, about 8,496 people attempting to enter Europe were intercepted and returned to Libya. In 2022, approximately 24,684 people were intercepted, 529 were reported dead and 848 people were reported missing. 
Read more: Libya: 601 migrants sent back to Libya in last seven days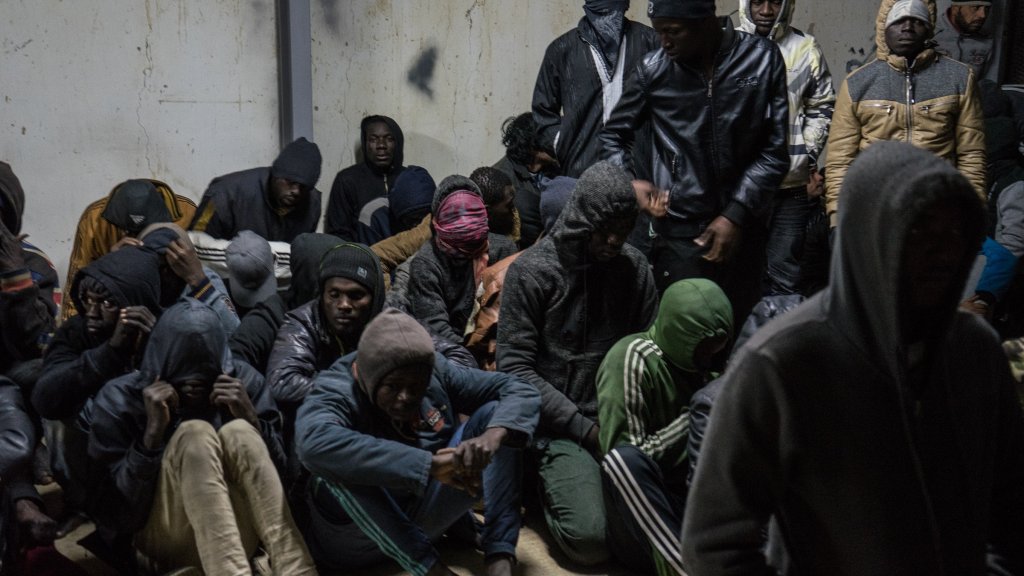 Proximity and political instability 
According to experts, Libya's strategic location within North Africa and its political instability make it one of the most common routes of irregular migration to Europe. 
The northern part of Libya is about 1,776 kilometers (1,104 miles) from the coast of Italy.
"If people are traveling across the water, it is a relatively short journey," Loren B. Landau, a senior migration researcher at the University of Oxford and the University of the Witwatersrand in Johannesburg, told the American news agency The Media Line. 
In the south, Libya's permeable borders make it accessible from sub-Saharan Africa. 
The North African country's political instability was triggered by the ousting and death of dictator Muammar Gaddafi in 2011 by a NATO-led bombing campaign. Smugglers have profited from the political chaos since, running smuggling networks of people across borders from six nations including Egypt, Algeria, and Sudan, news agency Al Jazeera reported. 
The political chaos and loose border controls make it easier to transit to Europe through Libya, compared to other Northern African countries with tighter border controls and harsher sentences for traffickers, Silvia Boltuc, managing director of SpecialEurasia, a geopolitical analysis platform, told The Media Line.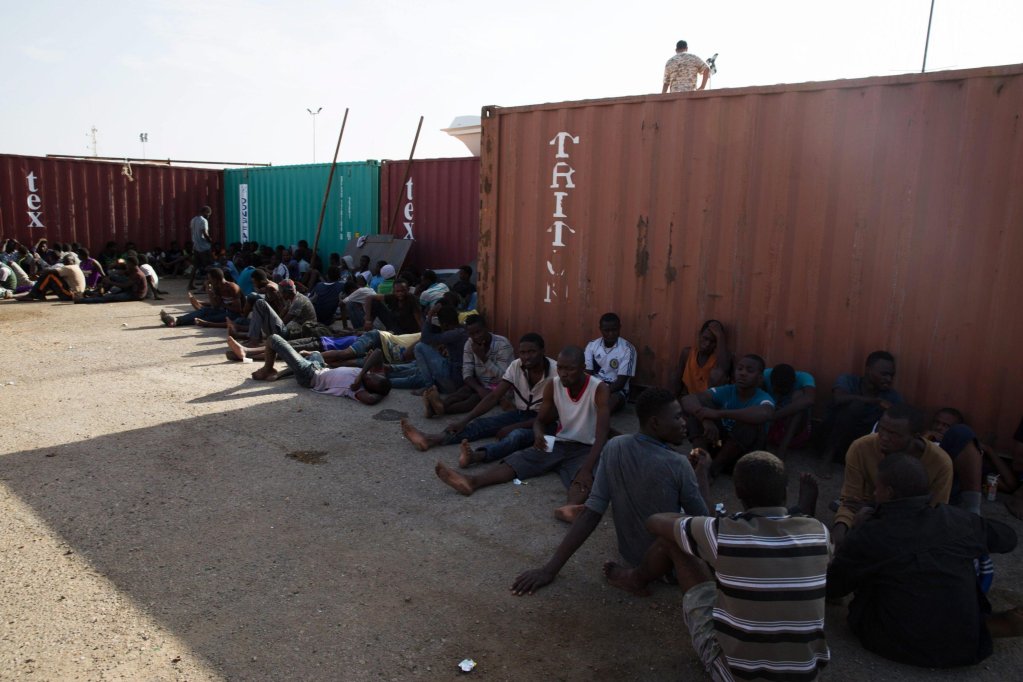 Human rights violations 
Libya is divided into two rival political administrations that are run by militias and armed groups. 
For years, human rights organizations have widely criticized the Libyan government, accusing it of rampant human rights violations and subjecting those smuggled across the Mediterranean to inhumane living conditions in state-run detention centers.
International rights organization Human Rights Watch (HRW) has continuously documented the deplorable living conditions of migrants and asylum seekers there. In interviews conducted by HRW, migrants crammed in detention centers reported being tortured and deprived of food and water.  
In March, a United Nations (UN) fact-finding mission on human rights in Libya found that some smuggled people were trapped there and had been subjected to sexual slavery – a crime against humanity – among other abuses.